Deviant Paradigm: Of The Wolf Within
Random garbage. Remarks about the comic Deviant Paradigm, notes about my life, comments about politics. This is my place to rant and rave. Fear this, World! FEAR IT!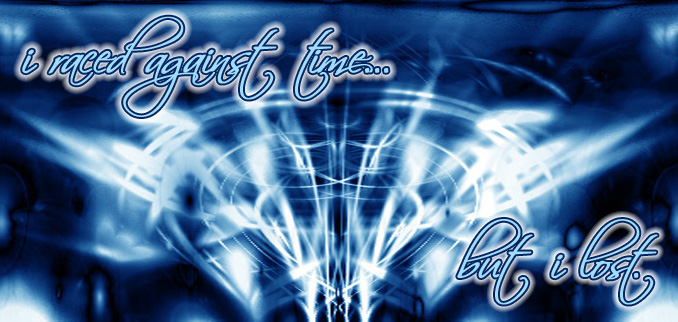 Profile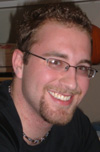 Nickname: Avvy
Age: 24
See My Complete Profile


Technomancer and troubleshooter by trade. Programmer by choice. Creator of Deviant Paradigm, somewhat by accident.
The Last Ten
------------
The Chronicles of the Couch
------------
"I call her Gladys, after one of the Sisters at sc...
------------
Open Letter to Macromedia
------------
But I've Got This FeelingThat I Was Put Here For Y...
------------
Flash is Still From Hell
------------
Merry Christmas to All
------------
Deviant Paradigm: State of the Comic
------------
Pants of Note
------------
Back Home for the Holidays
------------
State of the Comic
------------


Archives

October 2005
November 2005
December 2005
January 2006
February 2006
March 2006
April 2006
May 2006
June 2006
July 2006
August 2006
September 2006
October 2006
November 2006
December 2006
January 2007
February 2007
March 2007
April 2007
May 2007
June 2007
July 2007
August 2007
September 2007
October 2007
November 2007
December 2007
January 2008
February 2008
July 2008
August 2008
September 2008
July 2009


Favorites

Demagogery
The Big Gay Post
Natures

Random
Halloween Party: Images 2005

Deviant Paradigm
Deviant Paradigm: Beware of Catgirl

Semper Nox Noctis
Semper Nox Noctis: Memoirs of the OverAlpha 1


Links

Deviant Paradigm
--My Webcomic--


Blogroll

Enea Volare Mezzo
-- Sapph's Blog --

Events Concerning...
-- Jonathan and Luke's Blog --

Fear No Darkness...
-- Jamie's Blog --

Little Green Footballs
-- My source for political news !!Conservative Site Alert!! --



Random Webcomic

School Begins

And that's the first day of classes for me. I have a whole one class on Mondays (and Wednesdays--but Tuesdays are from Hell). It was so nice and relaxing. Plus it appears to be fairly easy. At least so far. It's about computer networking, and I just did serial communication inside and out last semester, plus I've worked LANs before and done some playing with the TCP/IP stack and sockets; so it seems like it shouldn't be too tough. I'm not sure about the rest of my classes, but I'm optimistic about everything but Senior Thesis. That one's going to kill me. And I really don't know for sure what I want to do with it either. *frowns*

After class, I had to run some errands and buy books, so there wasn't a point in going to work. I get to take the day off. I was terribly pleased and relaxed. But now that I only have myself and my online friends to keep me company and entertained, that's starting to slip. I blame the guys on the shuttle bus when I came back from buying books. Bastards talking about sitting in a hot tub with some girls (all in the buff)... I only hope my good fortune kicks in soon.

Let me explain: I have terrible luck, but generally good fortune. I almost never get what I want when I want it, but I almost always get what I need when I need it. The only exception to this was my lucky die, which always gave me what I needed when I wanted it. And now even that's gone. Things are getting about to the point of need. Geez, I need to distract myself with the comic or something. I'm sure you'd all appreciate it, both for getting things done and stopping me from whining.



Get awesome blog templates like this one from BlogSkins.com