Deviant Paradigm: Of The Wolf Within
Random garbage. Remarks about the comic Deviant Paradigm, notes about my life, comments about politics. This is my place to rant and rave. Fear this, World! FEAR IT!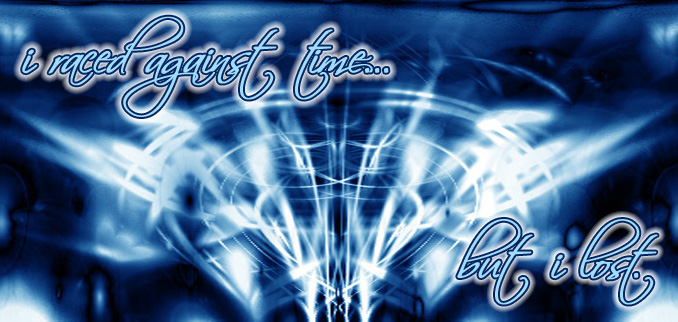 Profile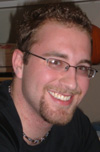 Nickname: Avvy
Age: 24
See My Complete Profile


Technomancer and troubleshooter by trade. Programmer by choice. Creator of Deviant Paradigm, somewhat by accident.
The Last Ten
------------
Picked Out My Puppy
------------
Officially Commenced
------------
Puppies and Finals
------------
Darkest
------------
To Envy the Dead
------------
Happy St. Patrick's 2007!
------------
Yet Another "Not My Week"
------------
Stop Abusing My Childhood
------------
Prepping For Failure
------------
Val's Day Plans
------------


Archives

October 2005
November 2005
December 2005
January 2006
February 2006
March 2006
April 2006
May 2006
June 2006
July 2006
August 2006
September 2006
October 2006
November 2006
December 2006
January 2007
February 2007
March 2007
April 2007
May 2007
June 2007
July 2007
August 2007
September 2007
October 2007
November 2007
December 2007
January 2008
February 2008
July 2008
August 2008
September 2008
July 2009


Favorites

Demagogery
The Big Gay Post
Natures

Random
Halloween Party: Images 2005

Deviant Paradigm
Deviant Paradigm: Beware of Catgirl

Semper Nox Noctis
Semper Nox Noctis: Memoirs of the OverAlpha 1


Links

Deviant Paradigm
--My Webcomic--


Blogroll

Enea Volare Mezzo
-- Sapph's Blog --

Events Concerning...
-- Jonathan and Luke's Blog --

Fear No Darkness...
-- Jamie's Blog --

Little Green Footballs
-- My source for political news !!Conservative Site Alert!! --



Random Webcomic

All Official

Well, the grades all came in on Monday. I did indeed graduate. In point of fact, I did much better in my math classes than I expected, or even hoped for. B- in both of them -- not bad at all considering that I had about a month-and-a-half's worth of homework not turned in. Now it's just a matter of waiting for them to mail my diploma(s) to me.

I'm terribly excited about getting my dog, so preparing for that takes a lot of time and effort. That said, I finally got Sapph to let me borrow his Ironclaw book, so I'm going to be taking a look at it to decide if I want to use Ironclaw for the rule system for the role-playing game I'm wanting to start up this summer. Conspiracy continues along; I'm taking the characters to Prague, and I'm planning a lot of excitement. But I've got quite a bit of preparation to do before I'll be ready for the session this Monday.

I'm also glad to be back at work. I'm settling down into it, and I'm not missing school at all. We're working on some website and database server migration we want to get accomplished this week. The only thing I wish I wasn't dealing with for work was the horrible gas prices. I about can't afford to go to work. I don't have my salary yet -- I need to talk to the boss about it yet. Hopefully I'll get the chance to do that soon.

I'm spending a lot of time looking for housing. I'd kind of like a house, but so far that's slow going. I'm not looking forward to spending the small fortune that I'm going to have to pay to keep up my apartment until my lease runs out, but I don't really have a choice. Maybe they'll let me sublet though. I've got a cousin who might be interested (she's in the opposite position I am in).

Anyhow, I'd better get back to work. With luck, Sapph'll do well with his final projects this week (I've been staying up to help him with them), so that we can get started on the new comic project. I've got high hopes for it so I'd better get off my backside and get on it. And then there's my own projects I need to work with. Whew! This is going to be some busy times.



Get awesome blog templates like this one from BlogSkins.com