Deviant Paradigm: Of The Wolf Within
Random garbage. Remarks about the comic Deviant Paradigm, notes about my life, comments about politics. This is my place to rant and rave. Fear this, World! FEAR IT!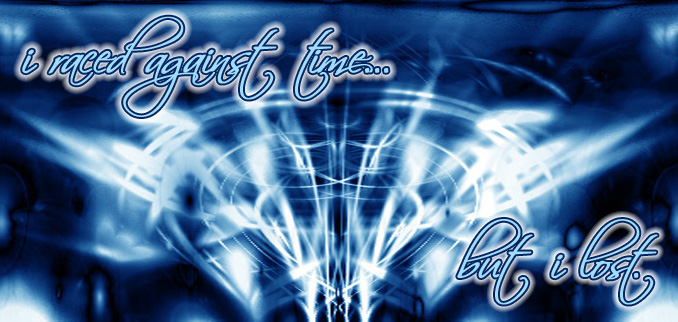 Profile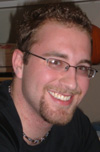 Nickname: Avvy
Age: 24
See My Complete Profile


Technomancer and troubleshooter by trade. Programmer by choice. Creator of Deviant Paradigm, somewhat by accident.
The Last Ten
------------
You with the studying; me with the watching you st...
------------
Happy Thanksgiving Everybody
------------
"And after all, what is a lie? 'T is butThe truth ...
------------
Spycraft Night: Fast Run
------------
Hair Update
------------
It's As If They Decided They Don't Want Money
------------
!#** and Other Associated Curses
------------
Still Breathing
------------
No Rest For the Wicked...Or the Engineer
------------
Hairdo? Hairdone.
------------


Archives

October 2005
November 2005
December 2005
January 2006
February 2006
March 2006
April 2006
May 2006
June 2006
July 2006
August 2006
September 2006
October 2006
November 2006
December 2006
January 2007
February 2007
March 2007
April 2007
May 2007
June 2007
July 2007
August 2007
September 2007
October 2007
November 2007
December 2007
January 2008
February 2008
July 2008
August 2008
September 2008
July 2009


Favorites

Demagogery
The Big Gay Post
Natures

Random
Halloween Party: Images 2005

Deviant Paradigm
Deviant Paradigm: Beware of Catgirl

Semper Nox Noctis
Semper Nox Noctis: Memoirs of the OverAlpha 1


Links

Deviant Paradigm
--My Webcomic--


Blogroll

Enea Volare Mezzo
-- Sapph's Blog --

Events Concerning...
-- Jonathan and Luke's Blog --

Fear No Darkness...
-- Jamie's Blog --

Little Green Footballs
-- My source for political news !!Conservative Site Alert!! --



Random Webcomic

Tuesday, November 29, 2005

Better than Good Fashion

Wow, I love my fashion sense now. Winter has finally come to Nebraska. Here in Omaha, it's still practically nothing, but my family in the rest of the state had a very rough time of it this weekend. Here it's just a little snow and the biting wind. For those of you who aren't Nebraskans, our wind works like this: 10 MPH is "calm", 20 MPH is "breezy." It's not "windy" until the gusts are hitting nearly 50 MPH. Wind-chill is more dangerous than the temperatures in the winter. But I'm dressed from the neck down in leather tonight, once I put my coat on. Those cows that gave their skins did me a big favor -- wind doesn't go through leather the way it tears through denim and other lesser cloth. Apart from my face and head (stocking cap just can't stop the wind either), the only way I could tell that the wind was blowing was that my pants were colder on that side of my body. This drives home more than ever that I need another pair of these things. They're simply awesome.



Get awesome blog templates like this one from BlogSkins.com